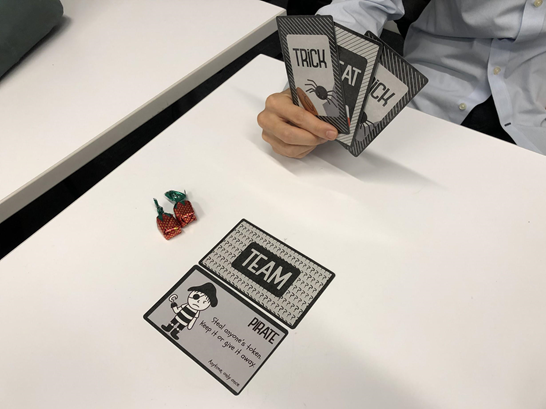 It's Halloween, and it's time to hit the town! Between you and your friends, you all know which houses have the best TREATS, and which ones have the best TRICKS. 
But wait - which of your friends wanted which houses again? Who can you even trust??
All you really know is this:
TRICKSTERS want to lead people to houses with TRICKS.
SWEET TOOTHS want to go to houses with TREATS.
Which team will get to visit more houses of their choice?